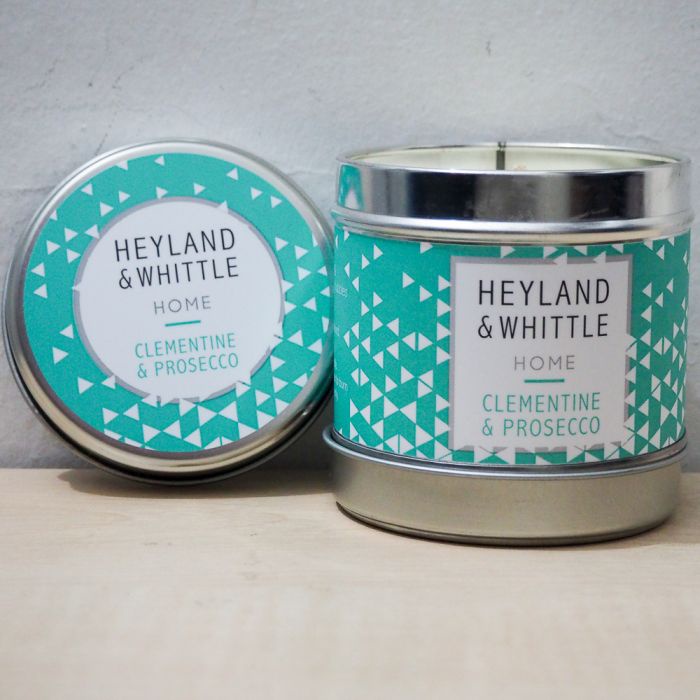 Clementine and Prosecco Candle
---
This Clementine and Prosecco scented candle in a tin by Heyland & Whittle is made from a blend of sustainable soy wax which burns very evenly down the tin and has a cotton wick.
With top notes of Clementine, sparkling wine, yellow apple and pear, incorporated with middle notes of apricot, peach, plum and a base note of sugar and dry fruits, this sweet yet welcomingly sharp fragrance offers the best balance in filling your space with elegance.
Size: 180g. Approximate burn time: 35 hours.