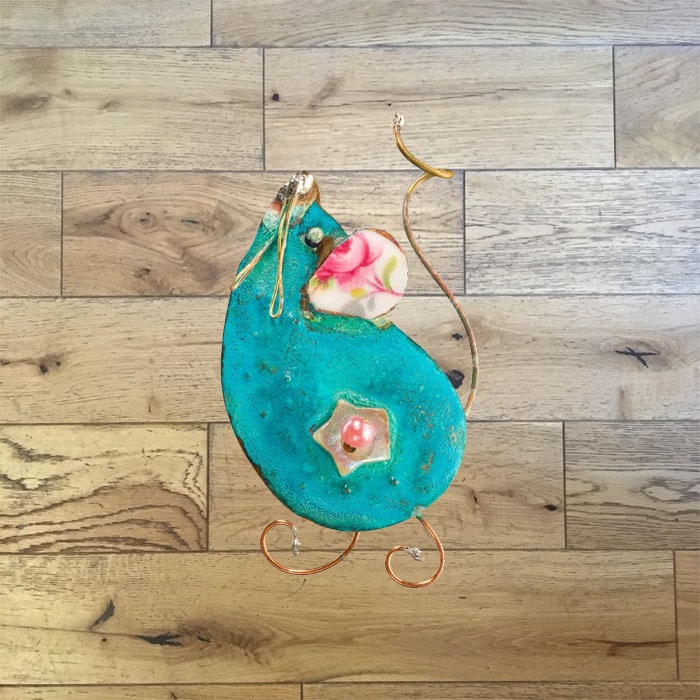 Mousie Brooch Assemblage
---
A beastie assemblage brooch featuring mischievous wee mouse with a vintage china ear and brass whiskers. He has a curly copper tail and brass feet, made from beaten copper and finished in a crystalline verdigris. Soldered on the back is a silver plated traditional bar brooch catch. He is 50mm from whiskers to toe and co
Size: 50mm from whiskers to toe and 30mm wide. Presented in a gift box with a signed booklet from the artist.
Handmade by Linda Lovatt in her wee studio and gallery in the Scottish Borders town of Jedburgh, Beastie Assemblage products are made from copper and brass sheet, broken bits of pottery, beads, buttons and anything pretty and are then aged with chemicals to give the beautiful verdigris colour.
Due to the handcrafted nature of beastie assemblage products, pieces may vary slightly to those shown in photographs.