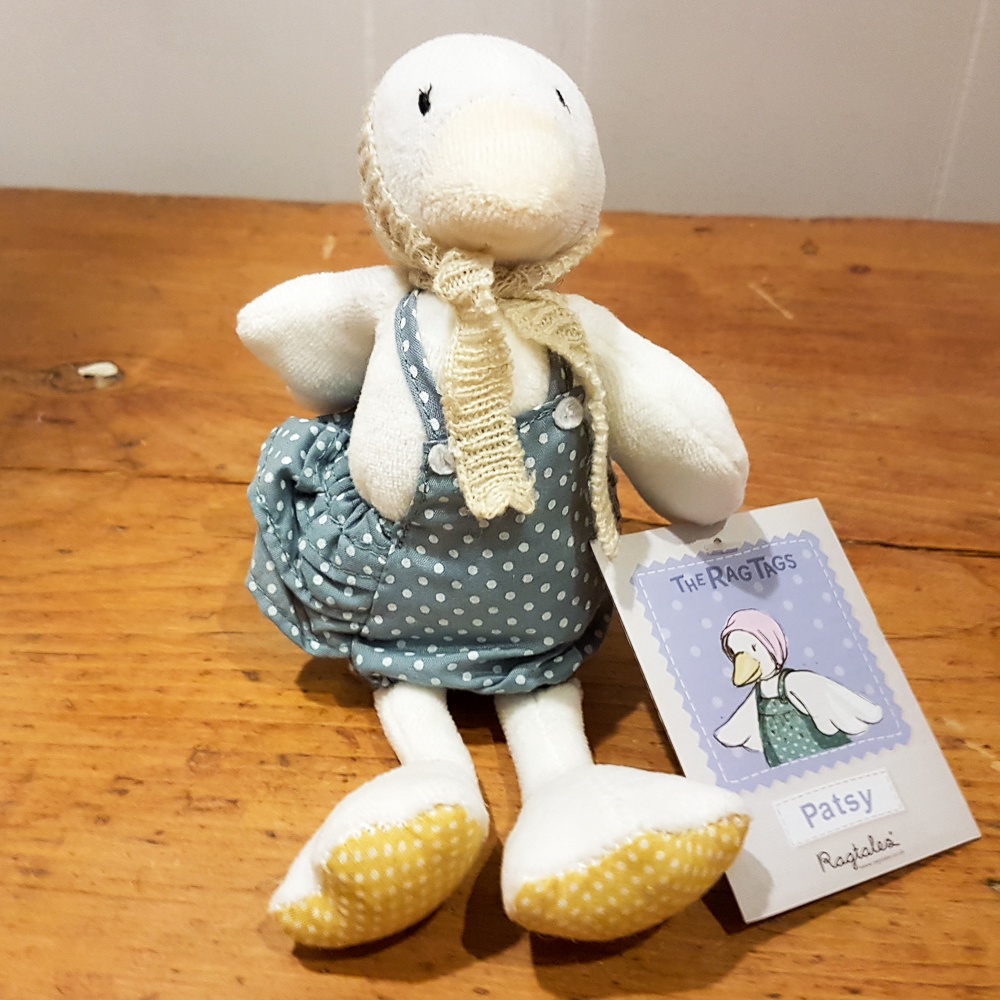 Patsy Duck Soft Toy
---
Patsy is a sweet little soft toy Duckling who is just learning to swim! Dressed in a beautiful teal polka dot bathing suit and with a lemon beak and feet, Patsy's look is completed with a hand-knitted cream bonnet.
Ragtales was created in 2011 by two friends whose aim it was to introduce a collection of soft toys and ragbooks that are evocative of the rich visual heritage of British literature. Every one of their characters is inspired by the quirky, whimsical stories that are part of our childhood. All the members of the Ragtales family have a story to tell.
Size: Patsy is 23 cm tall. Suitable for birth onwards (as eyes and nose are embroidered) and is machine washable at 30 degrees.